Anyone who has collected BRIO for any length of time is familiar with the #33532 Car Wash set. Listed in catalogs from 1986 through 1990, it had two foam rollers that are notorious for disintegrating as they age. It is almost impossible to find a set with the foam rollers intact. Most have large chunks missing from them, with small pieces of foam that flake off at the slightest touch. The foam apparently dried out over time, and the rollers crumbled as a result. I've even seen a set in an unopened box where the rollers had complete come apart, leaving only piles of blue dust inside.
But every now and then you get lucky. I found this one recently, and to my amazement the foam rollers are almost completely intact: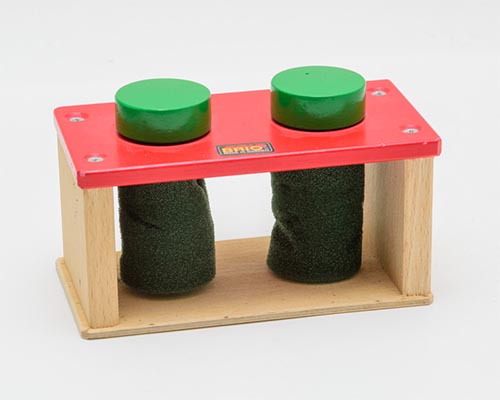 This photo is as bad as I could make it look. There are some depressions in the foam, but very little is missing and the rollers still look cylindrical. This is the most complete I've even seen them in over 15 years of looking.